It is now more than three months since this commercial, money-making L-19 has been released. Sibwings has not been reluctant at taking our money three months ago, as far as I can remember.
As everybody knows, the L-19 has been the fruit of a much protracted development and many beta testers have been involved, their purpose being I suspect to iron out the very few minor snags that could possibly remain after such a long and careful development period.
Yet, as things turn out, this L-19 payware release is plagued by innumerable problems. One wonders what beta testers have been there for, but never mind and let's forget about those guys.
Sibwings has sold us some payware money making stuff, it is Sibwings' responsibility to make it work decently and at the shortest notice.
If Sibwings is not able to make things work decently more than three months after Sibwings has taken our money, and a reply such as "
Sorry guys, but is some reasons for delay (not depending with FS) unfortunately I can't spend enough time working this moment. I do believe update would be done in first days of March
(Please note: We are currently in the last days of March).
We did most work on graphic for it, now some other tasks need to be done
" by "Andrey" on 19 February 2010 (
viewtopic.php?f=24&t=758
) definitely can't be accepted any longer, then Sibwings has to take some action.
If they are unable to make it work properly once they have taken our money, then there is only one solution: they have to be fair, and they have to refund.
Now just one comment about "
We did most work on graphic for it
".
Do you remember the nickname for the Vought A-7 Corsair II? It was called the SLUF, for "Short Little Ugly Fellow". Well, this Sibwings L-19 really looks like a fat crawling Bird Dog with a cabin shape of its own and definitely doesn't portray the sleek lines of the real life L-19. Here again, much work still has to be done by Sibwings I think.
But a few screenshots are self-explanatory, so that you can make your own opinion. You can have a look at the fin and rudder shape, at the glasshouse, at the way the plane sits on the ground, at the slab-sided and much too wide rear fuselage, and so on.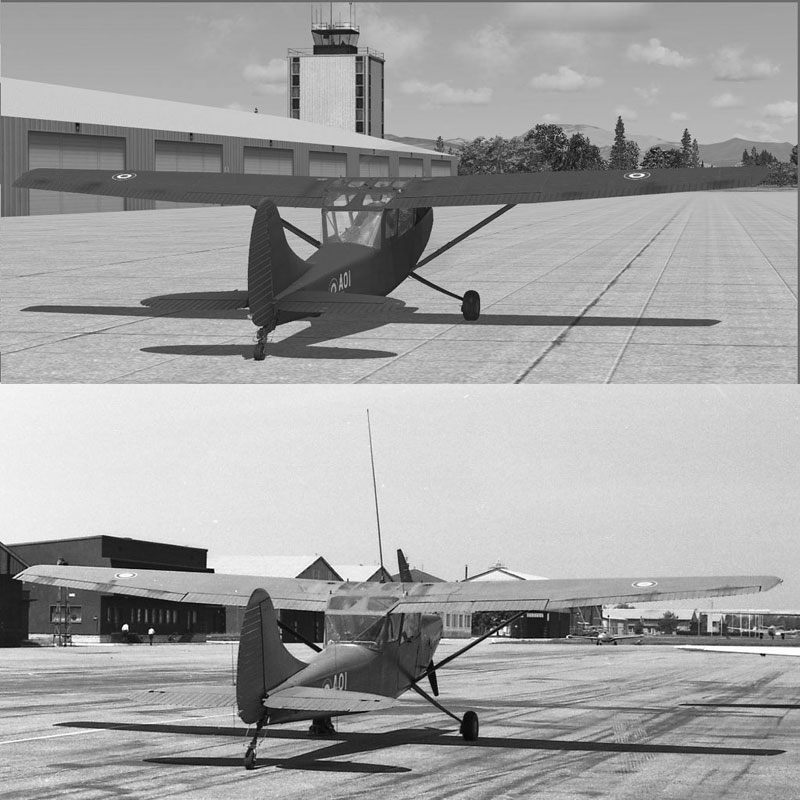 Nevertheless it is great time now for Sibwings to provide us what we have paid them for, and notwithstanding "Andrey" 's problems. Don't you think so?
Otherwise, Mr. Andrey, there is one simple solution: just be fair and refund, if you are unable to supply us what you have charged us for.