On Friday May 4 the Safirs started to drop in at Gothenburg City Airport.
Th airport itself is an old air force base built during WW2.
Due to mist and low clouds a lot of the participants didn't arrive until Saturday. In total 18 Safirs visited the meeting. There should have been 22 in total but due to a lousy forecast 4 of them stayed at home.
We got a guided tour in a ex-Swedish Air Force underground hangar which was built during the cold war. Today there is a museum run by a large number of enthusiasts.
After a number of sessions where we got updated on the spare parts situation, entertained by a couple of veterans who could tell a number of entertaining stories we went to sea !
The dinner was on a small ship that took us for a four hour trip in the archipelago south of Gothenburg which was greatly enjoyed by the participants.
On Sunday at noon a ten-ship Safir formation flew a number of flypasts over the airport and over the western parts of Gothenburg. An eleventh aircraft filled the roll as sheepdog and flew all around the formation giving direction so it would look right. There was no time for a training flight but the formation looked as good as ever despite the gusty conditions. I guess it says something about the standard of the pilots.
While writing this I would take the opportunity to thank the organizers for an excellent meeting !
I hope to see all of you next year !
Here are a number of pics that show what we were up to:
The apron: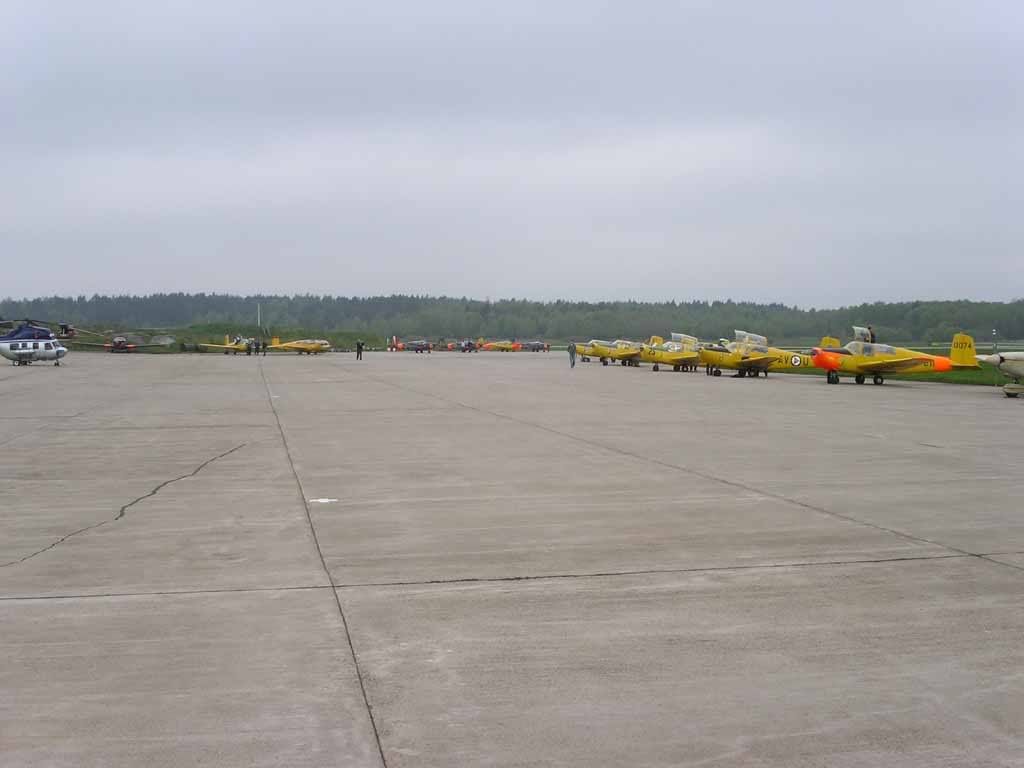 They came in all sorts of colour schemes: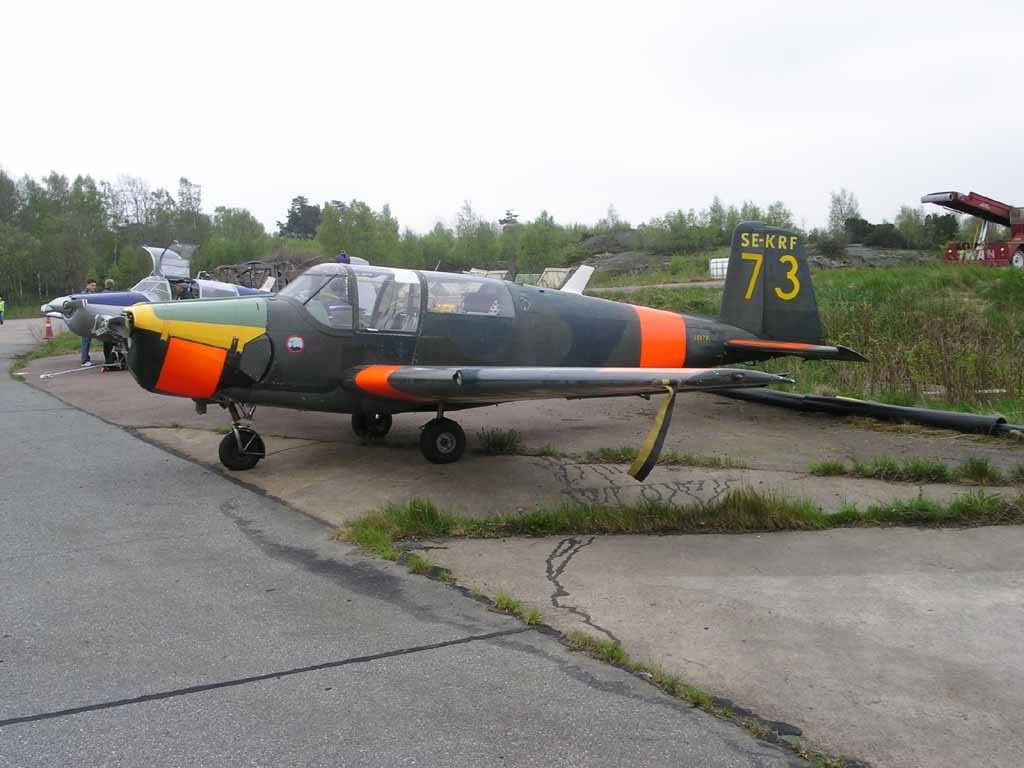 Does it look familiar ?.............
The entrance to the underground hangar:
Oooops ! We thougt the cold war was over....????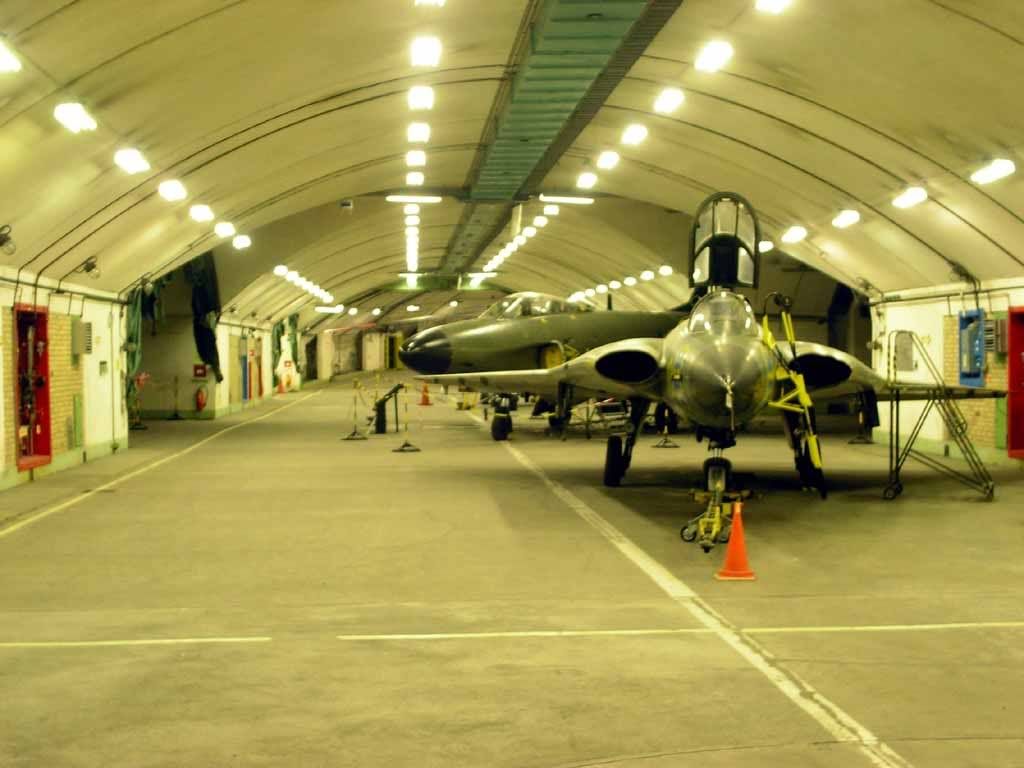 The oldest airworthy Safir 91A, SE-AUR resides deep down in the mountain: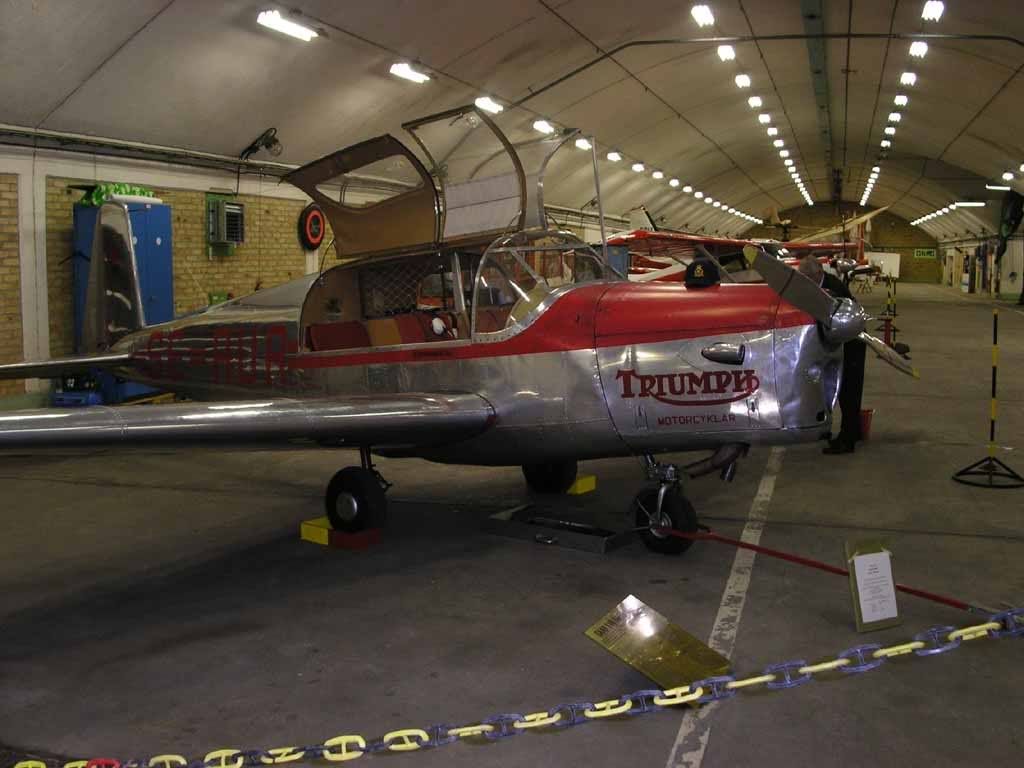 It looks a bit different than the other models due to its 145 hp DH Gipsy Major engine: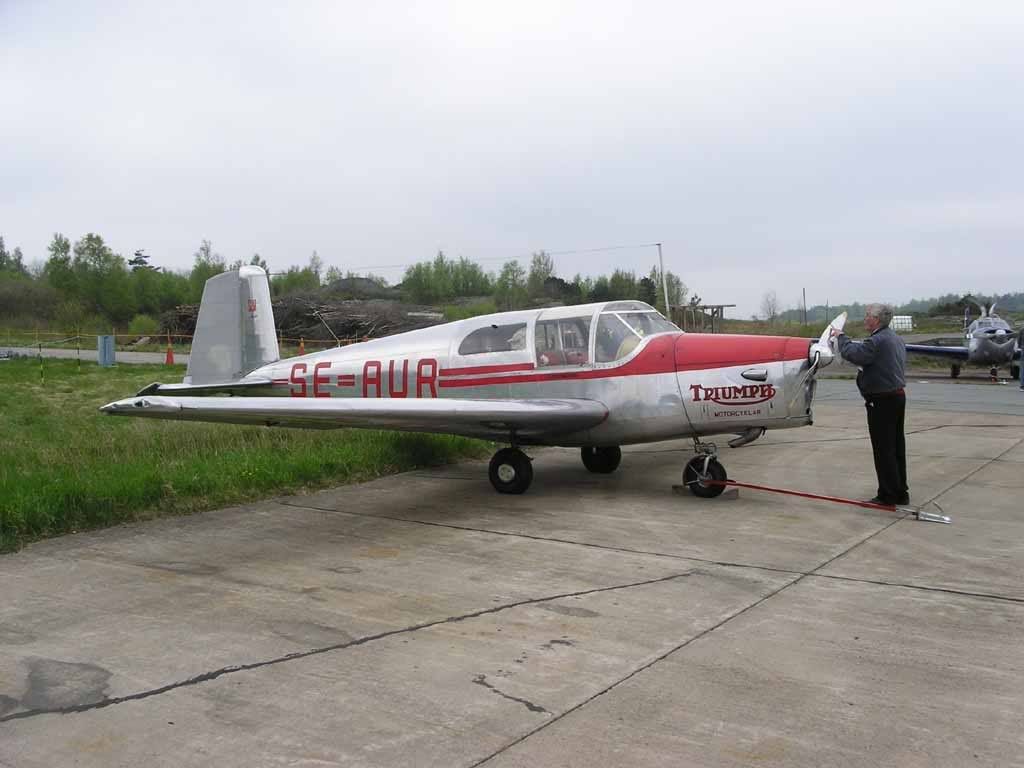 The team who maintains and operates SE-AUR. Kenneth Sköld, first from the left, has maintained this aircraft since 1952. The aircraft has never been restored an is in original condition. The other two gentlemen are Filip Gerhardt and Ralph Duell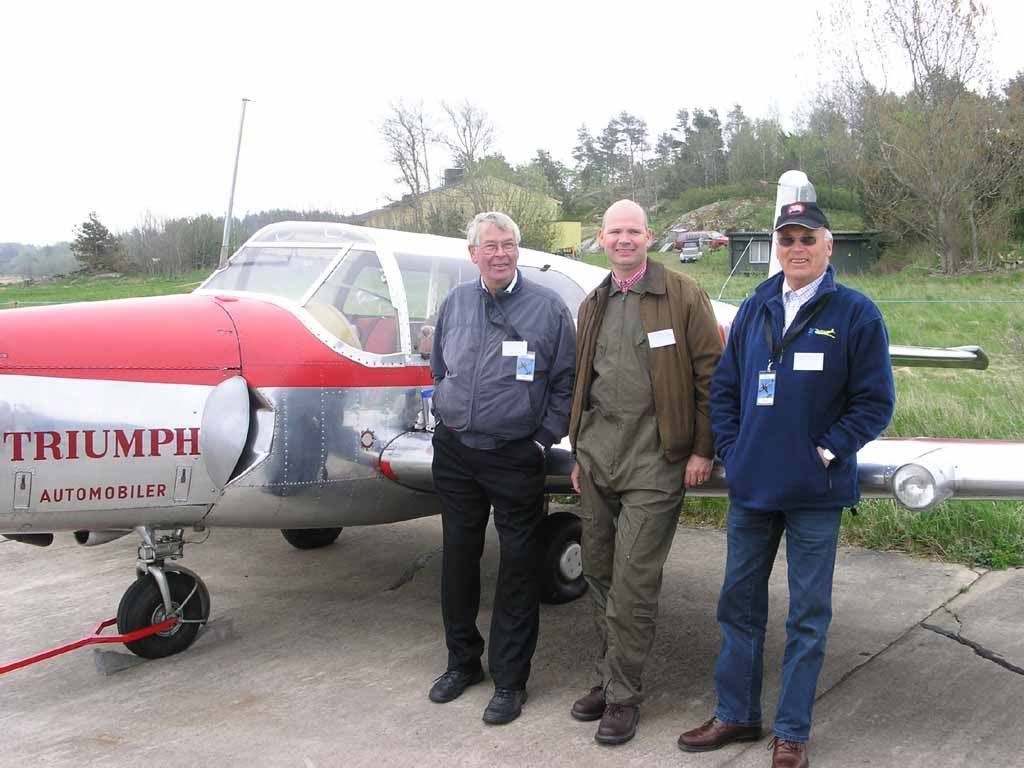 Sunset on Saturday night: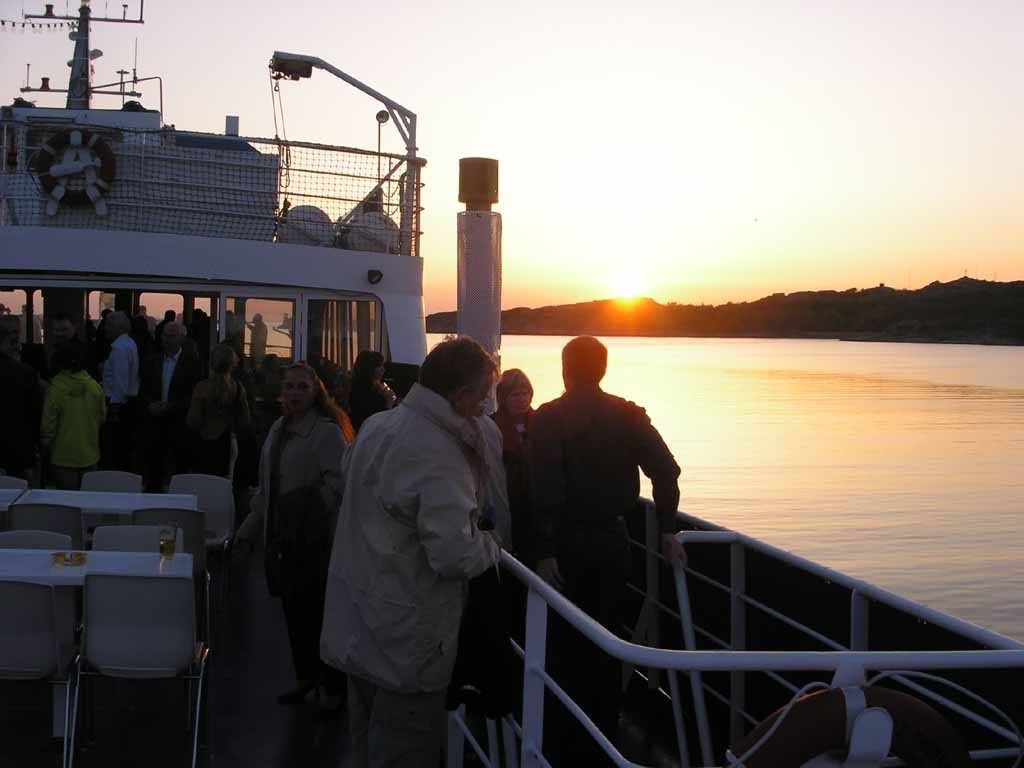 Safirs on the TWY.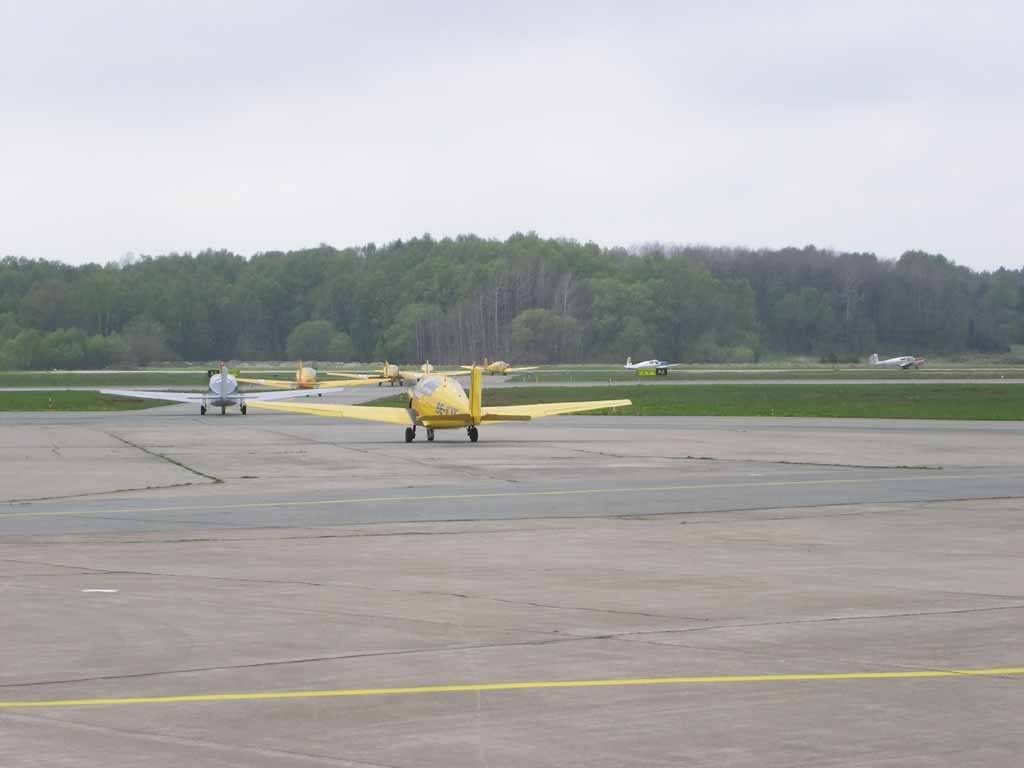 Three Safirs taking off in formation:
A couple of formation shots. It was a glorious sight, not to mention the sound !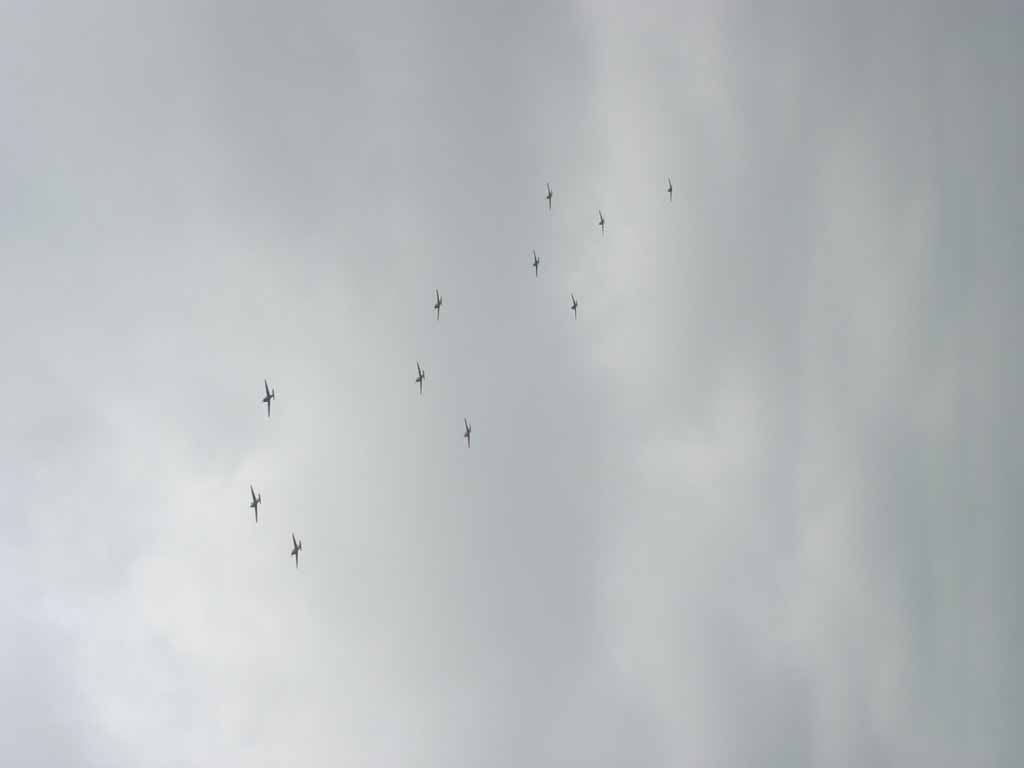 Olle Jensen with SE-KYF is showing off a bit and makes a pull up over SE-AUR: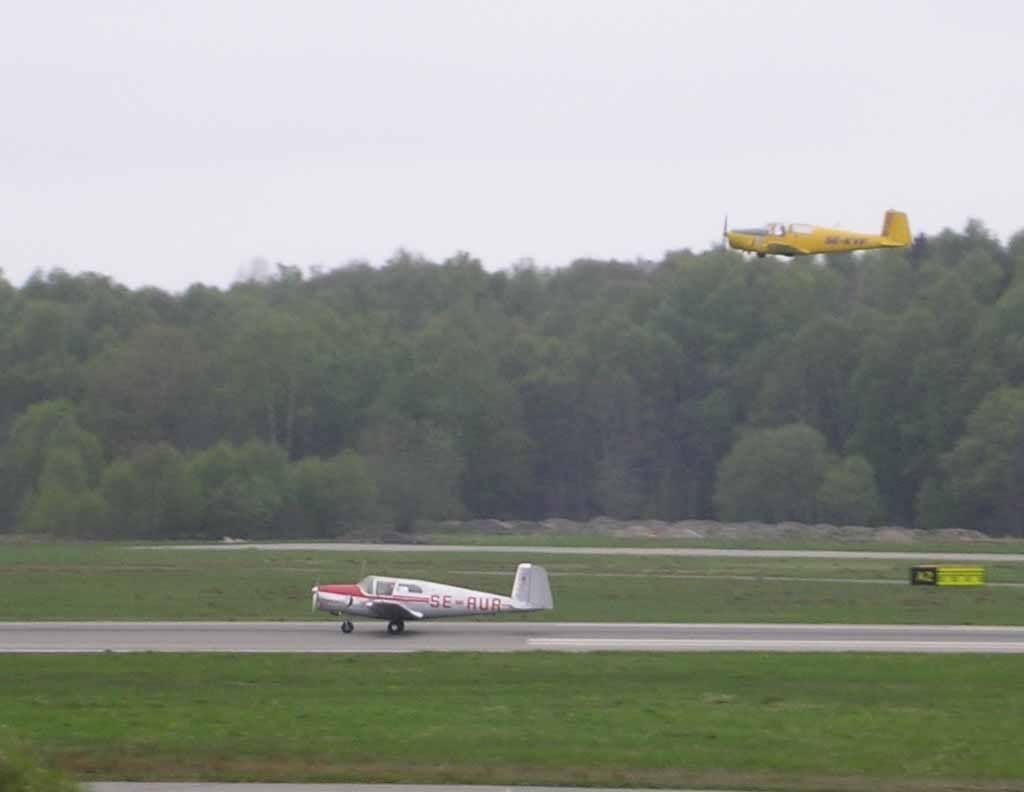 Yours truly: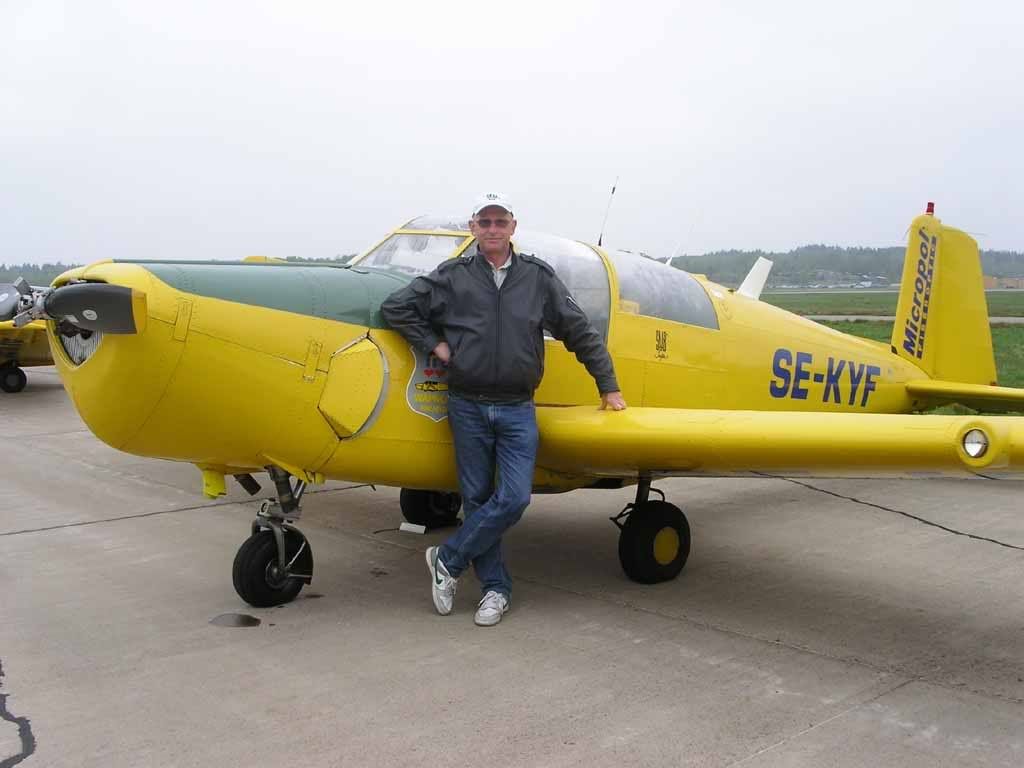 Thank you for looking,
Best regards,