I am satisfied enough with the current version of N473D to upload it to Sibwings, so I have sent Andrey the .zip file. I plan on doing some updates after I fix the jagged orange stripe on the fuselage (I am still learning all this aircraft repaint stuff!) and after I add more detail to the rivets. Until then, enjoy N473D!
Detail of the VC cabin with brown leather seats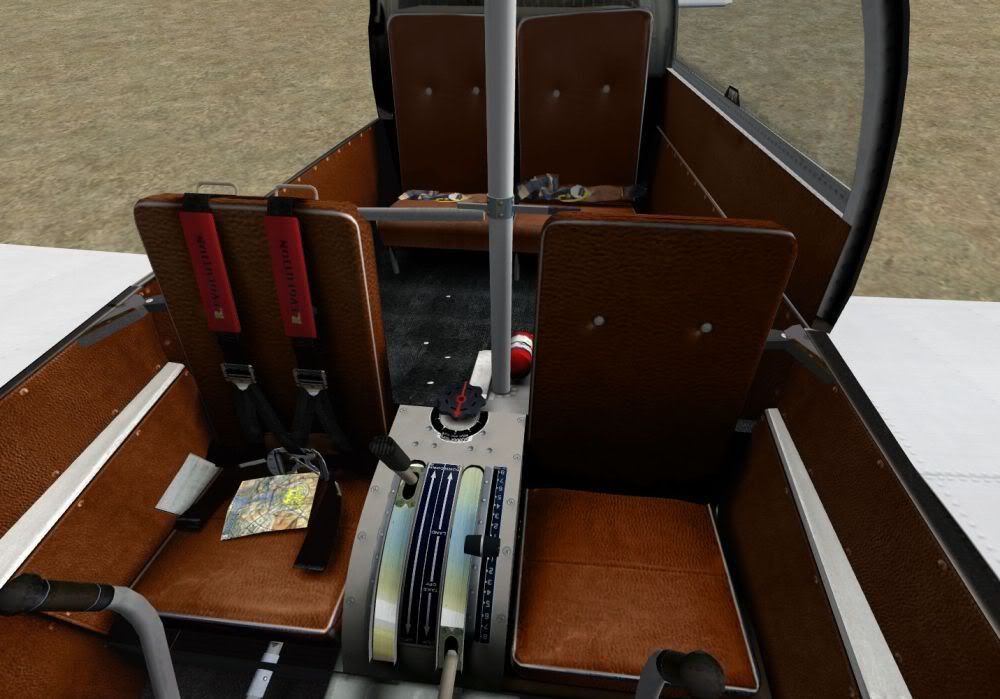 The same, viewed from the rear seat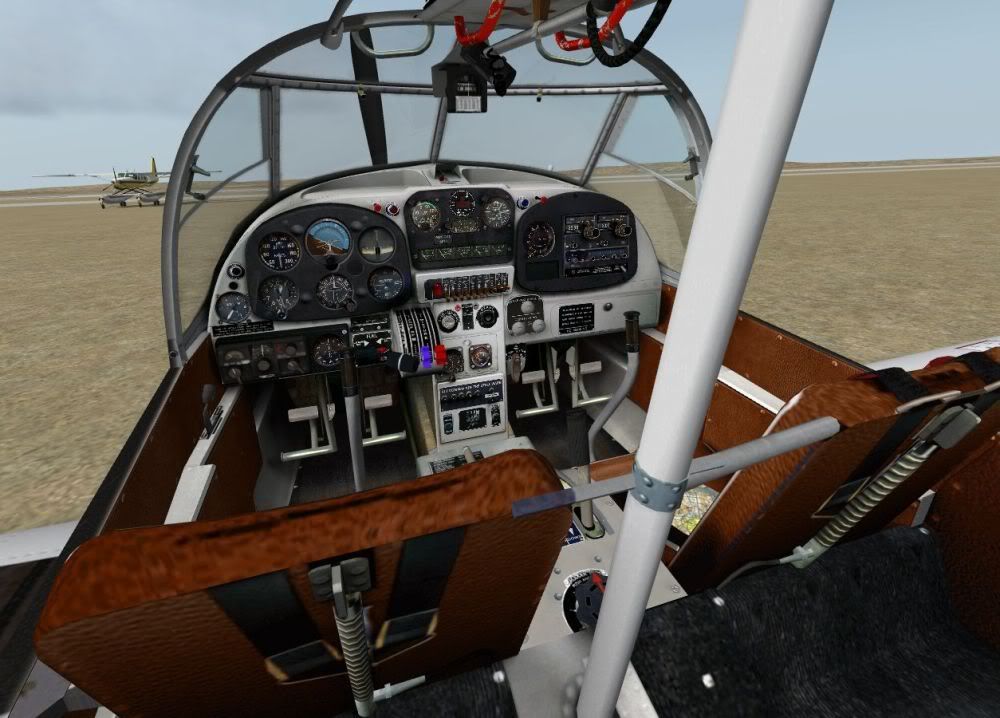 Detail of radio call sign on VC panel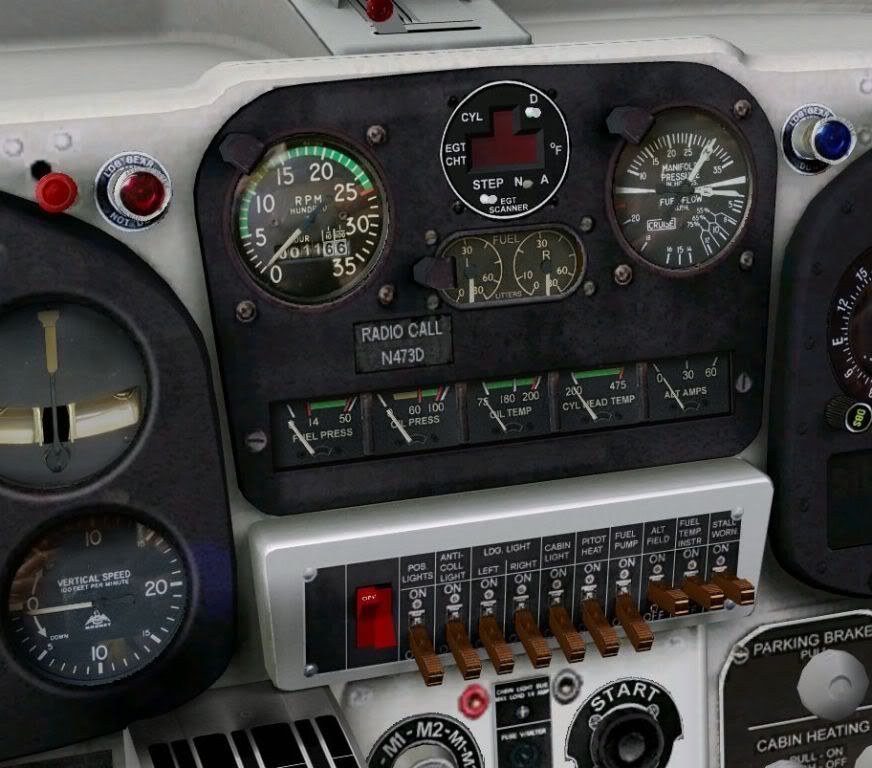 Ready for preflight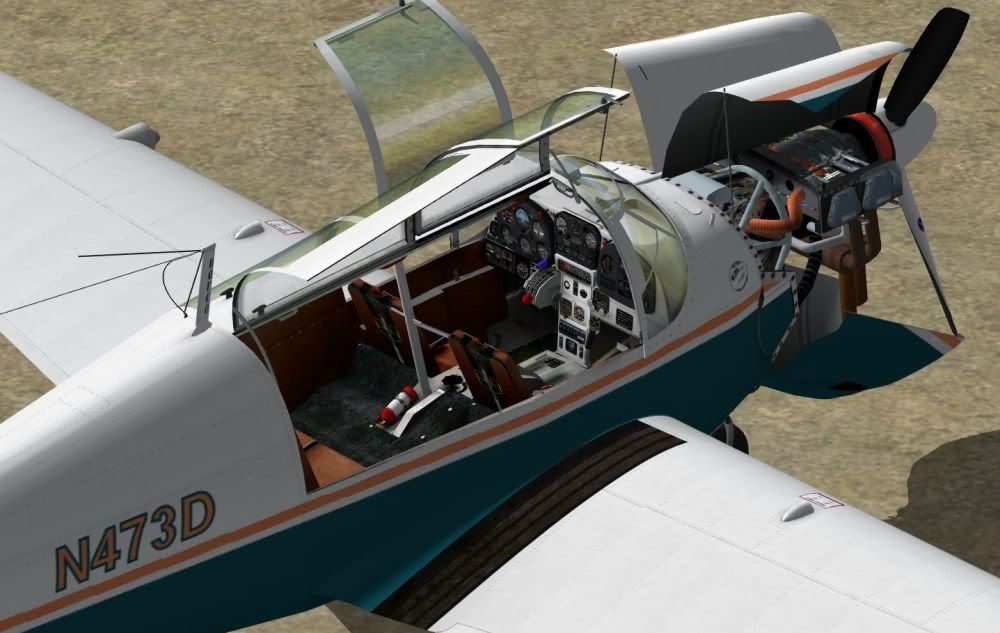 One more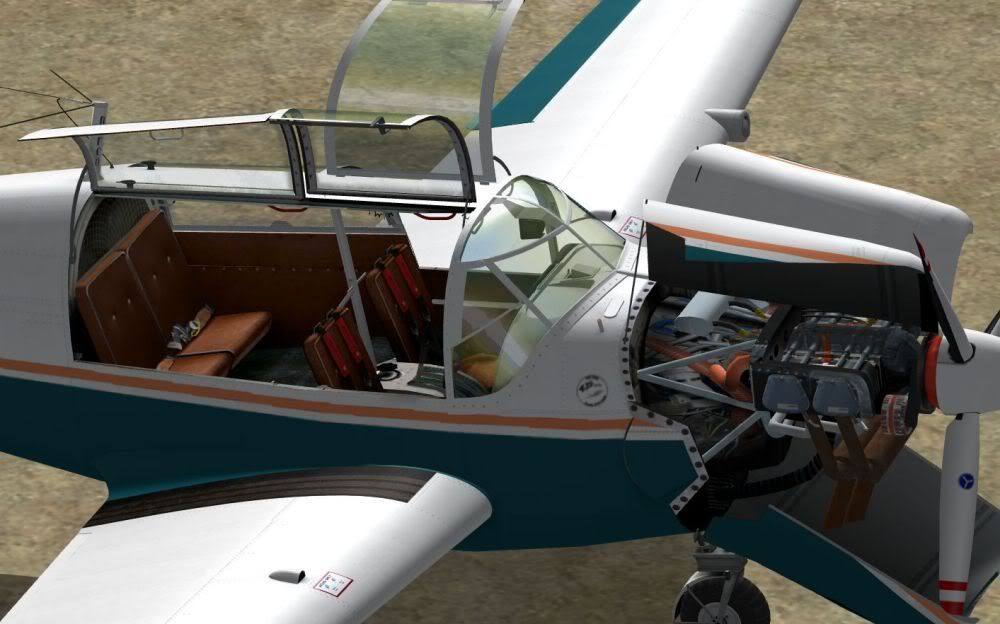 Somewhere in California, very hot day...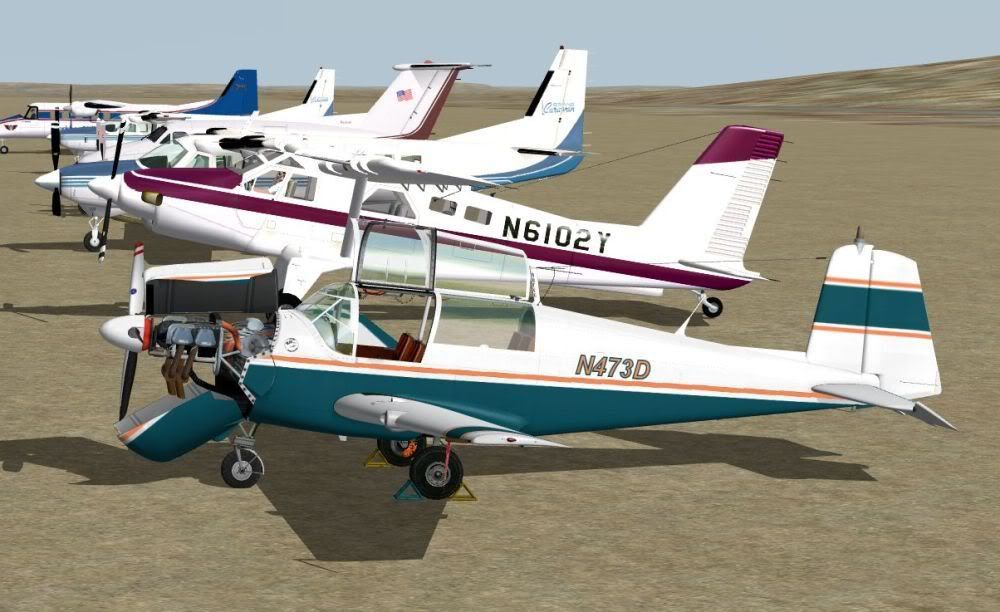 I hope everyone enjoys my repaint! Criticism and suggestions for improvement are welcome!!